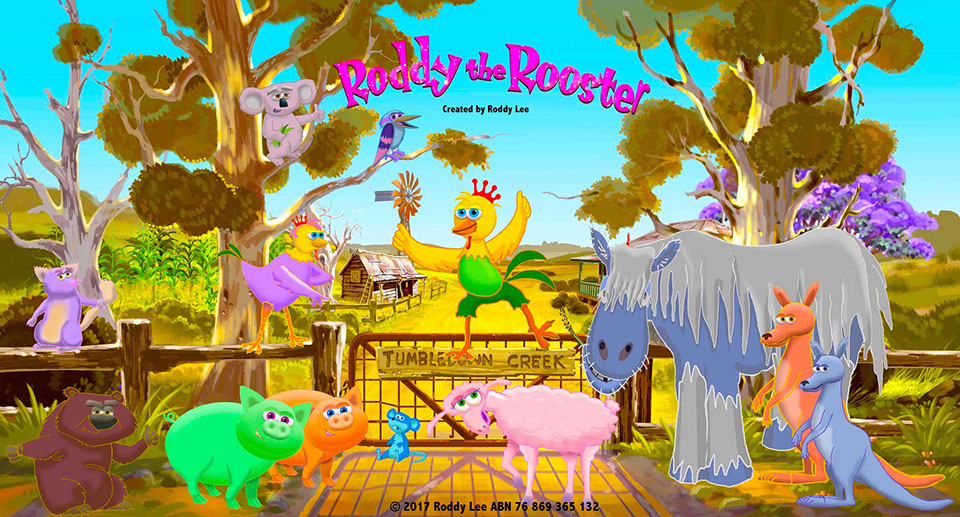 Roddy The Rooster – The Animated Series
26 x 11 minutes episodes
Roddy The Rooster
is a delightful animated series
set on Tumbledown Creek Farm.
Our hero Roddy The Rooster rules the roost –
but everything doesn't always go perfectly right
for Roddy & his barnyard pals….
Surviving the harsh Australian landscape is not easy
but with the help of their bush friends
problems large and small are solved.
Whatever the problem… whatever the drama…
Roddy and his friends prevail every time.
They dance, they sing…
they pull together as a team
and they ultimately win.
Roddy The Rooster – The Animated Series –
produced in Australia for the children of the world.